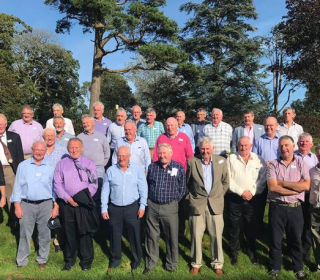 Class of 1969/'70 50 Year Reunion
It was great to welcome back the Class of 69/'70 for their 50 year Reunion on Saturday 14th September 2019.
The day commenced with Mass at 3pm celebrated by Fr. Dan Carroll in the College Church, this was followed by tea and a chat in the canteen.
Derek O'Donoghue, Principal gave a tour of the college and farm where they saw many changes since their time in Pallaskenry.
Then on to the Devon Inn, Templeglantine for dinner and plenty more chat.
This was a very joyful occasion with many great stories being shared of their time in Pallaskenry.
Well done to Tom and Sean for organising this event.